About Me
Who AM I ?
Hello and Namaste.
I'm Sunil Kushwaha from Birgunj, Nepal.Take a look around my website and you'll find out who I am, what I do, and how to contact me. I'm excited to have you here!
I've spent a lot of effort in creating this site. I believe it's the ideal platform for introducing myself, my insights, my family,relatives and friends, and the things I enjoy. Since I've always appreciated a wide variety of life experiences, this site includes a little bit of everything: writings, images, work samples and more.
I'm proud of the growing community of users who visit my site regularly. I hope you'll join them, and find my content interesting and engaging. I'd love to hear your feedback or thoughts – please don't hesitate to get in touch!.
Well talking about me, I like mostly Programming, Web Development & Designing, Blogging, Content Writing, Travelling and manymore. I Like Literature, Photography, and Videography.
Web development has always been an interest of mine. I used to spend hours & hours surfing on the Internet especially in search of web designing/development, web programming, web & tech widgets, and web development sites. I was really interested in the world of web and started dreaming about being a web developer.
I hope I'm able to share my interest & knowledge with you through this little. My Blog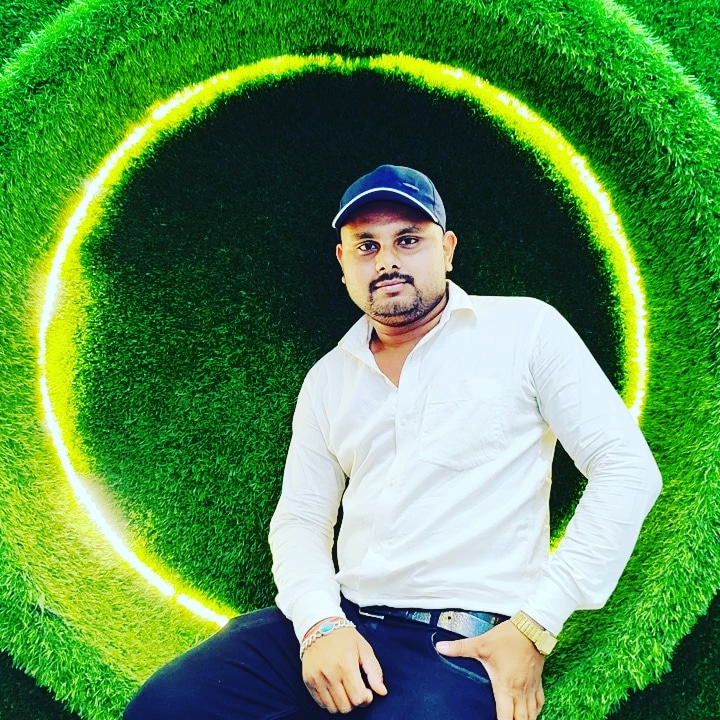 Web Designer & Web Developer.
I provide affordable website design and development services for companies, businesses, and individuals as per the customer need and requirements.
Birthday:

28 Oct 1997

Website:

www.sunilkushwaha.com.np

Phone:

+977 9812229010

Address:

Birgunj, Parsa, Nepal
Do you have a question or are you keen to find out more about working with me? I'd love to hear from you and I'll always be happy to help.
My Skills
It's easy to do great work when you believe in what you do. Want to see my skills in action? Here, you'll find real-world examples of the results you can expect when you work with me.We all have our strengths. I've perfected mine so you can focus on yours. Get in touch to find out how I can help.
My Motivation
My work is my purpose, my driving force. It's the reason I get up every day and do what I do. Most importantly, it keeps pushing me to achieve bigger and better things with each new challenge.
My Mission
It's easy to do great things when you believe in what you do. That's why I'm committed to helping more people like you, every day.
My Life Page
Hey, this is my Lifepage, so I have to say something about myself. Sometimes it is hard to introduce yourself because you know yourself so well that you do not know where to start with. Let me give a try to see what kind of image you have about me through my self-description. I hope that my impression about myself and your impression about me are not so different. Here it goes.
I am a person who is positive about every aspect of life. There are many things I like to do, to see, and to experience. I like to read, I like to write; I like to think, I like to dream; I like to talk, I like to listen. I like to see the sunrise in the morning, I like to see the moonlight at night; I like to feel the music flowing on my face, I like to smell the wind coming from the ocean. I like to look at the clouds in the sky with a blank mind, I like to do thought experiment when I cannot sleep in the middle of the night. I like flowers in spring, rain in summer, leaves in autumn, and snow in winter. I like to sleep early, I like to get up late; I like to be alone, I like to be surrounded by people. I like country's peace, I like metropolis' noise; I like the beautiful west lake in Hangzhou, I like the flat cornfield in Champaign. I like delicious food and comfortable shoes; I like good books and romantic movies. I like the land and the nature, I like people. And, I like to laugh.
I always wanted to be a great writer, like Victor Hugo who wrote "Les Miserable", or like Roman Roland who wrote "John Christopher". They have influenced millions of people through their books. I also wanted to be a great psychologist, like William James or Sigmund Freud, who could read people's mind. Of course, I am not close to these people, yet. I am just someone who does some teaching, some research, and some writing. But my dream is still alive. This is a brief introduction of myself. If you are interested in knowing more, read my articles or take a look at my pictures. Do not expect too much, and keep your sense of humor.
Resume
Welcome to my Resume Page. I'm Sunil Kushwaha from Birgunj, Nepal.Take a look around my Resume and you'll find out who I am, what I do, and how to contact me. I'm excited to have you here!
Sumary
Sunil Kushwaha
Hello, I'm a Blogger from Birgunj Nepal. I'm a full-stack Web developer, Wordpress Developer, Web Designer, Graphic Designer, Content Writer, blogger, Programmer, Photographer, Freelancer, Accountant, have Advance Computer Skills & Basic IT Skills as well.
Birgunj, Parsa, NP
+977 9812229010
+977 9845886364
www.sunilkushwaha.com.np
blog.sunilkushwaha.com.np
Academic Qualification
Master of Business Studies(MBS)
2022 - 2025
Thakur Ram Multipe Campus-TRMC, Birgunj
Bachelor of Business Studies(BBS)
2017 - 2022
National Academy Campus-NA, Birgunj
+2 in Management(NEB)
2015 - 2017
National Academy Campus-NA, Birgunj
School Leaving Certificate(SLC)
2002 - 2015
Sun Light English Secondary School-SLESS, Birgunj
Accounting Package
June 2017 - Sep 2017
Dynamic Learning Solution Center, Birgunj
Proficiency in Office Application
Oct 2015 - Jan 2016
Computer of Software Education & Information Technology, Birgunj
Mobile Phone Repairing Technician L-1
Oct 2017 - Dec 2017
Council For Technical Education & Vocational Training (CTEVT)
Nepal Skill Testing Board
Training Center Nepal Pvt Ltd, Birgunj
Professional Experience
Account Officer
Sarawagi Group, 2020 - Present
Accountant
Patanjali Ayurved Pvt. Ltd., 2018 - 2020
Asst. Accountant
Subhash Khandelwal & Company (Audit Firm)., 2017 - 2018
JOB DESCRIPTIONS (J.D)
Experienced in using several Accounting Software.
Customer & Vendor Reconciliation.(Receivabe/Payable)
Monthly VAT & TDS Reconciliation.
Daily Cash & Bank Book Recociliation.
Prepare Monthly VAT, E-TDS, PF,SSF Return Filing.
Prepare Monthly Payroll of an employees.
Daily Supervision of Cash & Bank Balance.
Day to Day Business Transacion entry, Verification, Vouching, Filing & Documentaion.
Managing a company's accounts payable and receivable.
Verify Trial Balance on daily basis for ensuring smooth operation.
Perform Balance Confirmation from Party Quarterly & Annually.
Creating and processing invoices.
Cross-checking invoices with payments and expenses to ensure accuracy.
Inter-Company Account reconciliation.
Prepare Annex-13 Report for Audit Purpose.
Prepare Mismatch Report during full audit assessment.
Assist to Audit Team for preparation of Financial Statement of Company.
Assist to Audit Team during Full Tax Audit/Assessment.
Prepare necessary documents for legal case filing.
Handeling overall court case filing and further process.
LC related works.
Reporting daily works to Management & Top Level.
Prepare Official letters in Nepali & English for various official purpose.
Visit Tax Office & Audit Office for Audit Pupose.
Additional Skills
2017 - Present
Advance Computer Skills & Basic IT Skills.
Excellent communication and interpersonal skill.
Extensive spreadsheet and Microsoft Office skills.
Web Designer & Web Developer (Wordpress).
Custom Domain Based Email & Web Hosting Skills.
Gallery